If you're old enough to know where the title of this post comes from, you're not a kid, or even close to being one anymore. But for the first time in ages, everyone in the United States (and in a good portion of the world) is watching teens step up, beginning in Parkland Florida and expanding out.
Watching teens in very public places as they take positions on public policy is watching a roller coaster. One minute, a young lady is delivering a wonderful speech, delivering moral messages to a world that's watching. The next moment, she's spinning herself around, because she knows she's hit the mark. An idealistic young man takes on a government leader, successfully. Then he takes a victory lap to get high fives from his friends.
Having worked with teens for several decades, this is actually wonderfully normal teen behavior. Having total idealism and passion, unrestrained by the life experiences that beat us older people down, is incredible to witness. And doing a victory dance even while at the center of one of the most important crossroads of American life – so unacceptable for adults – is something that we understand for teens. Because, well, teens.
One of the most important teens to have ever lived is Anne Frank. The wisdom she imparted in her short life continues to be read and studied. And yet, as Dennis Prager once pointed out: I'm not going to take the philosophy of a 15-year old as the guide for my life. My addition to that insight mine would be: At the same time, don't dismiss her idealistic thinking. She had the life experiences in the time in the attack to develop her thinking pretty quickly. So have the teens of Marjory Stoneman Douglas High School.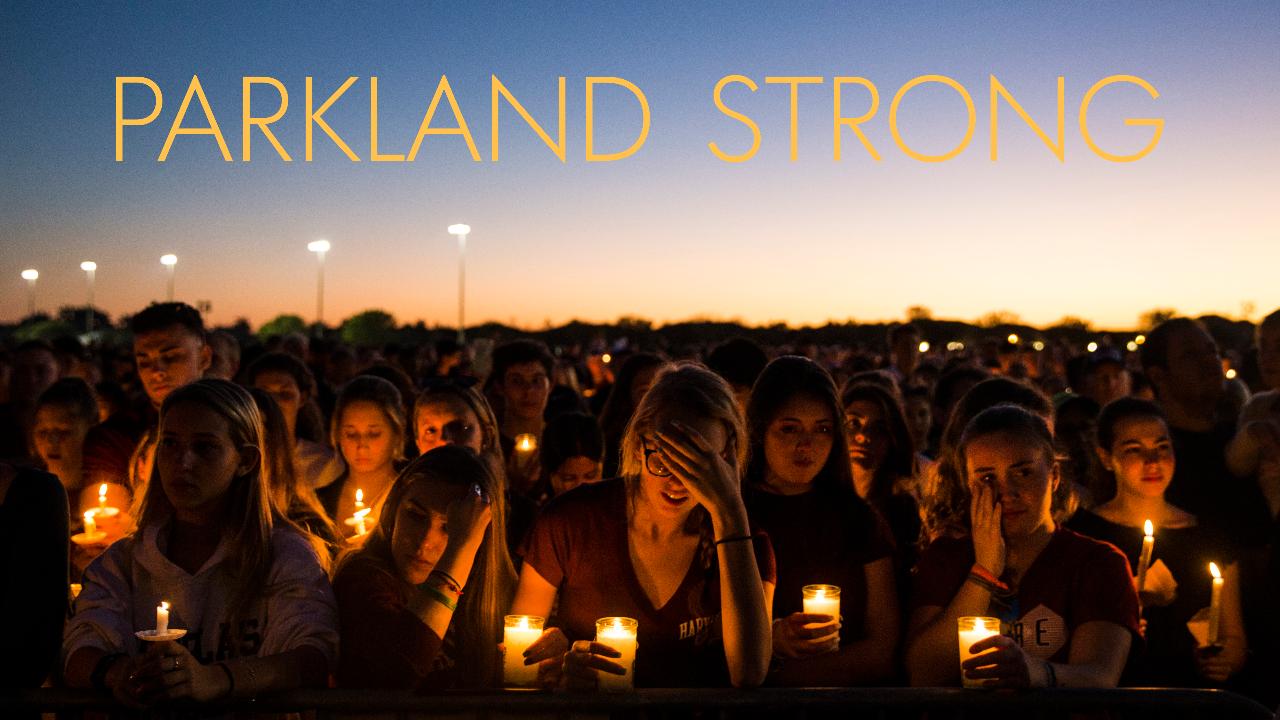 As I sat in the BB&T Center last night I briefly judged the kids who performed their dances after scoring points in a discussion with some pretty hefty leaders. After all, it was "immature". But then I thought some more. I'm 62 years old. I've been in leadership roles since I was a youth group president. I had a pulpit at age 23. So, yes, I've learned not to take a victory lap after I've said something important. But what right do I have to expect a 17-year old – who has been violently taken from a life of homework, snapchat and dating – and thrust unexpectedly into the international spotlight to have the knowledge that the "adults" (who, incidentally, had failed to protect them) would find their celebration unacceptable?
Here are teens: One teen legally obtained a semi-automatic weapon (among other firearms) and brutally murdered seventeen people. Hundreds of other teens are speaking out publicly, calling out adults for not being responsible, and protesting in school. According to scientists, none of these teens have fully developed "executive" skills. Yet, one is a mass murderer and the others are exercising leadership.
At the very least, we need to listen to the teens who are leading the way. Do they have all the answers? No. But they are stepping up in ways that people three and four times their age have failed to. The job for us as adults is to listen to what they are teaching us, mentor them as leaders and help move them to be effective as they set their paths.
And forgive their victory dances because, frankly, even us old folks would like to do those sometimes.